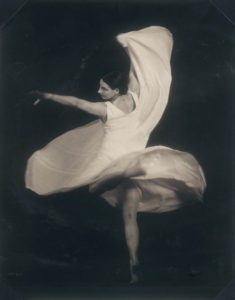 I got the news in a tweet:
Books by @SarahLKaufman and @azarnafisi inspired 1 of the 3 pieces at CLD's Autumn Salon, Sunday 10/30 at 3pm, NYC https://t.co/JQ5klh2Gip

— Cherylyn Lavagnino (@lavagninodance) October 27, 2016
.
With the huge debt of gratitude I owe the dancers and choreographers who have inspired me over the years, this is gorgeous icing on an already decadent cake. Here's how choreographer Cherylyn Lavagnino, who created the piece, describes it: "'Veiled,' (2016), a new work for a female cast of seven, explores the idea of preserving physical and internal grace in the face of oppression of any kind. While Martin Bresnick's 'Prayers Remain Forever' inspired the choreography, 'Reading Lolita in Tehran' by Azar Nafisi and 'The Art of Grace' by Sarah L. Kaufman provided the initial creative research. Our daily process as dancers is centered around a quest for grace of movement and emotion."
The other great thrill here, of course, is to be linked in this very cool way with Azar Nafisi's beautiful book "Reading Lolita in Tehran." Cherylyn Lavagnino Dance premiered the new work in June and reprised it today at New York University's Tisch School of the Arts, where Lavagnino teaches. Too bad I couldn't make it!
There's a piece on it in the Village Voice. And in Broadway World.
Photo credit: Australian dancer Irene Vera Young, from the collection of the State Library of New South Wales.