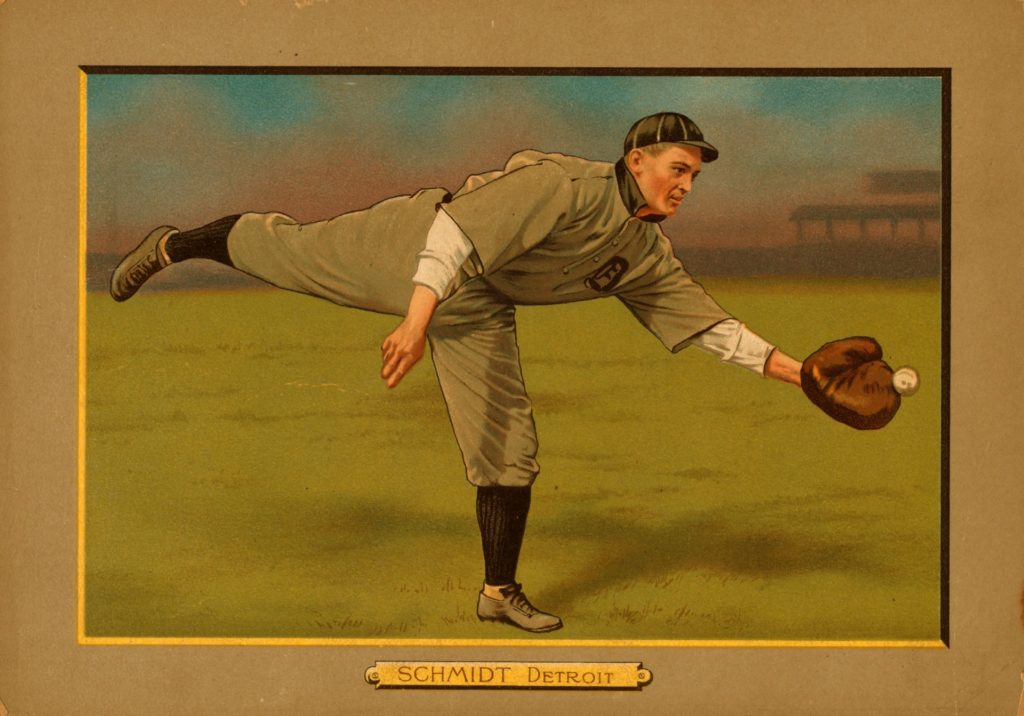 There are analysts and columnists and strategists galore, but leave it to musical theater to pronounce the truth about the sport that's holding us spellbound.
"This game of baseball is only half skill," the coach in "Damn Yankees" tells his gloomy players. "The other half is something else. Something bigger!"
He sings out the rest, half belting, half purring one of the great philosophies of winning:
You gotta have hearrrrt/
All you really need is hearrrrt ….
The fact that the coach in that 1955 Broadway musical was singing to his Washington Senators team (the American League's real-life last-place finishers that year) is interesting in this context, but it's beside the point. The point is that while the song doesn't come near explaining how you win ballgames, it perfectly captures how you win fans.
It crystallizes why we're in such thrall to this World Series between the underdog Washington Nationals and the Houston Astros.
[Why Roger Federer is the most graceful athlete of our time]
I'm not going to lie: as a lifelong Washingtonian, I've lost my heart to the Nats. And like anyone in this town who wasn't around in 1933–the last year a D.C. ballclub was in the World Series–I'm glorying in the unusual feeling of rooting for my own home team this year. But I suspect that even without the Nats' first two wins, the odds are that the underestimated Nats would still be fan favorites. As history's great artists and storytellers know–lyricists, playwrights and novelists–you hook your audience through feelings: with compelling characters who take us on an emotional journey as they plunge into a high-stakes conflict. The Nats have aced that.
Theirs is a dream team of characters with pointed emotional appeal. Even the leadership has laid bare its soft side, though no one would wish it this way. Manager Dave Martinez's cardiac scare last month exposed the vulnerability of a hardened leader, who now talks of how the team has healed him.
Candy hearts — outfielder Gerardo Parra's "Baby Shark" walk-up song, and the joyful dugout dances — exist alongside great, big hearts, like indomitable, unruffle-able pitcher Stephen Strasburg in Game 2. And the grunting Max Scherzer, muscling through an arduous night in Game 1 on the pitcher's mound, without an ounce of surrender.
Pitch after pitch, Scherzer's big body flew apart, like a rubber doll wrenched by a maniac's hands: torso snapped in half, right leg kicking out to third base, left knee horribly torqued. But those eyes locked forward, watching his sliders, and sometimes watching his hopes die. The star simply got back to business. Scherzer gathered his exploded joints back together and set up for the next ordeal.
He doesn't have the cool composure of the Astros's Gerritt Cole. But Scherzer is achingly human, a workhorse who can fail and fail and still find a way to sort through the mess. As my husband put it, his walk-up music ought to be Aaron Copland's "Fanfare for the Common Man."
[Muhammad Ali's grace broke the mold of a heavyweight champion]
As for heartbreakers? Let's agree: We're all in love with the impossible Juan Soto, who wasn't of legal age to drink the champagne and Budweiser the team was surely drowning in during a charmed postseason. He turned 21 the day of Game 3. A large part of baseball's appeal is nostalgic — memories of fathers and sons (and daughters) tossing balls in the backyard. Soto, with his cocksure youth and that fluffy, adorably boyish hairdo, embodies this. He's everybody's kid. 
He reminded us of this in a lovely story about his father, telling reporters, "My dad told me when I was 10 years old, that you're gonna play baseball on your birthday. You're gonna play in the World Series."
A natural entertainer, Soto thrives in the spotlight. He can be cheeky, for sure, but he stops short of arrogance. Even his "Soto Shuffle," a quick pitcher-taunting routine of foot-scuffing and a laser stare, is somehow not insufferable because he doesn't overuse it.
The World Series has become an immensely watchable TV series, no matter if we're die-hard baseball fans or if we've just tuned in to the drama unfolding live before our eyes. Each four-hour marathon so far has the settle-in-with-popcorn-and-blankets feel of a binge.
There are moments of soaring grace. Third baseman Anthony Rendon skims lightly across the dirt, unencumbered by gravity or physics, to spoon up the ball and in the same spiraling motion flick it across an oceanic expanse into Ryan Zimmerman's glove. It's grand and Herculaic. But I also love Zimmerman's small action, the devastating downward swipe of his glove on the ankle of an Astro.
Such routine dramas, big and small, have inspired countless artists to muse about the mystical side of baseball. Think of the mythic poetry in Bernard Malamud's novel "The Natural," and the wishful fantasy of the film "Field of Dreams." There's a charming bit of magic realism in a current TV commercial featuring astronaut Buzz Aldrin, who confesses that he went to the moon to retrieve a World Series ball, hit out of the park in his boyhood. It's not too difficult to imagine such a thing. Every home run disappearing into the upper decks of Minute Maid Park seemed bound for the stars.
Then there's the poignancy of imperfections. At one point in Game 2, the camera zoomed in on shortstop Trea Turner's swollen right index finger, just before he tucked it into his belt loop. It looked like a raw, lumpy sausage. He broke it in the spring; it hasn't fully healed because he came back to the game too soon. He's had to teach himself how to throw differently; he bats and fields with nine fingers.
Well, one moment Turner is a miracle-maker, sucking a grounder into his glove with his eyes closed, pirouetting with a dancer's finesse and making a play.
And the next moment, because this is life, not art, the Astros's José Altuve guns a line drive in Turner's general direction. Turner pounces, a beautiful, full-bodied extension in midair — and belly flops into the dirt.
Miles and miles and miles of heart.
Read more by Sarah L. Kaufman:
The Art of Grace: On Moving Well Through Life
Janet Jackson hired her as a backup dancer. Instagram made her a star.
Radiohead frontman Thom Yorke dances like no one's watching — and it's a beauty to behold
Nicole Fosse opens up about her Broadway parents