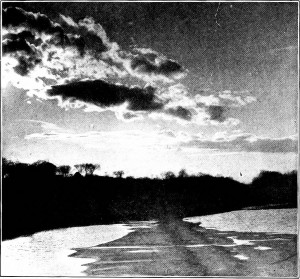 My friend Rose sent me a poem titled "The Peace of Wild Things," which was given to her by a bereavement counselor. The poet is Wendell Berry, a beautiful and prolific writer with deep ties to the land. Born in 1934, he has worked his Kentucky farm for most of his life. I love this poem's meditation on the stillness and acceptance of the natural world. As Rose pointed out, the line about nature's creatures "not being taxed by forethought of grief" reminds us that instead of worrying about what's to come, we can enjoy the present moment instead. I find these words so consoling, especially the ending, that sense of a great soft power simply waiting, waiting, patiently watching as time and pain wash over us, and wash past. I've excerpted just a few lines below out of respect for his copyright, but you can read the full poem here:
From "The Peace of Wild Things"
BY WENDELL BERRY
"I come into the peace of wild things
who do not tax their lives with forethought
of grief. …
And I feel above me the day-blind stars
waiting with their light. For a time
I rest in the grace of the world, and am free."
Flickr Commons photo, from the book "In God's out-of-doors" (1902) by William A. Quayle.