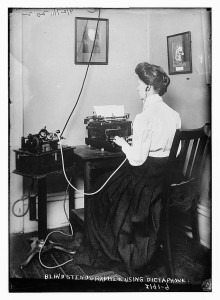 Recently I had the great pleasure of speaking with Brian Wesolowski of the Center for Democracy & Technology, a nonprofit that works to preserve Internet openness and freedom of expression. He'd read "The Art of Grace" and wanted to interview me on how to bring grace into our plugged-in lives online. A fantastic CDT Tech Talk podcast resulted; click here to listen.
Brian also wrote a terrific post expanding on what we spoke about to include more ways to bring grace into the digital age. Here's an excerpt:
"How many times a day do you check your email or messaging apps? How often do you try to cram in a call while you are walking somewhere? Does your calendar have you booked in 15-minute increments? These are all byproducts of technology supposedly making our lives easier and more efficient, but has also made our lives more stressful and complex.
"So how can we slow down in our increasingly digital world and still embrace the technology so many of us love?"
What follows are Brian's smart and thoughtful ways to bring ease into our tech activities, like this one: Lose the headphones on your commute. (I love this advice…walking around outside with my headphones on definitely makes me feel disconnected and weirdly vulnerable.)
What are your tips on better online living?
Photo: 1911 stenographer, courtesy of the Library of Congress.